Memorials
Your memorial or honorary contribution to the Gulf Coast State College Foundation not only pays tribute to your friend or loved one, but also enhances the life of a student with education and encouragement. You might also consider creating a scholarship fund in honor or memory. You can make a tax-deductible contribution to the Foundation in memory of a friend or to honor a loved one's birthday, graduation, marriage, or other special occasion.
Please click on the button below to make a donation to an established memorial fund.
---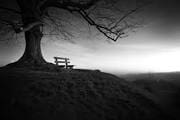 If you desire to include language for a memorial or honorarium obituary, we suggest the following: In lieu of [______] the family requests donations to be made on the behalf of [deceased's name] to the Gulf Coast State College Foundation, 5230 West Highway 98, Panama City, Florida 32401 or www.gcscfoundation.org/memorials/.